A world in which anyone can go anywhere.
MISSION
WheeLog! promotes a society where wheelchair users and people with mobility challenges can fully enjoy their lives.
There are 65 million wheelchair users in the world — in Japan, for example, 1 in 60 people is in a wheelchair. For them and others with reduced mobility, it is critical to have information about the accessibility of places and routes in order to fully participate in society and economy. WheeLog!'s interactive map and user community enable individuals, governments, and other entities to access and share the accessibility of public and commercial facilities and the routes people can take. WheeLog! also aims to raise awareness about and advocate for a more inclusive society by partnering with local governments, corporations, and other institutions.
My name is Yuriko and I am the founder of WheeLog!. I was diagnosed with Distal Myopathy in 2002, and became a wheelchair user in 2006 after giving birth to my son. I wished I could take my son to the beach in the summer, but I gave up ON THAT since I was in a wheelchair. One day, I found information about a wheelchair-accessible beach online, and was able to enjoy it with my son. This experience made me realize that better information on accessibility can change the lives of wheelchair users.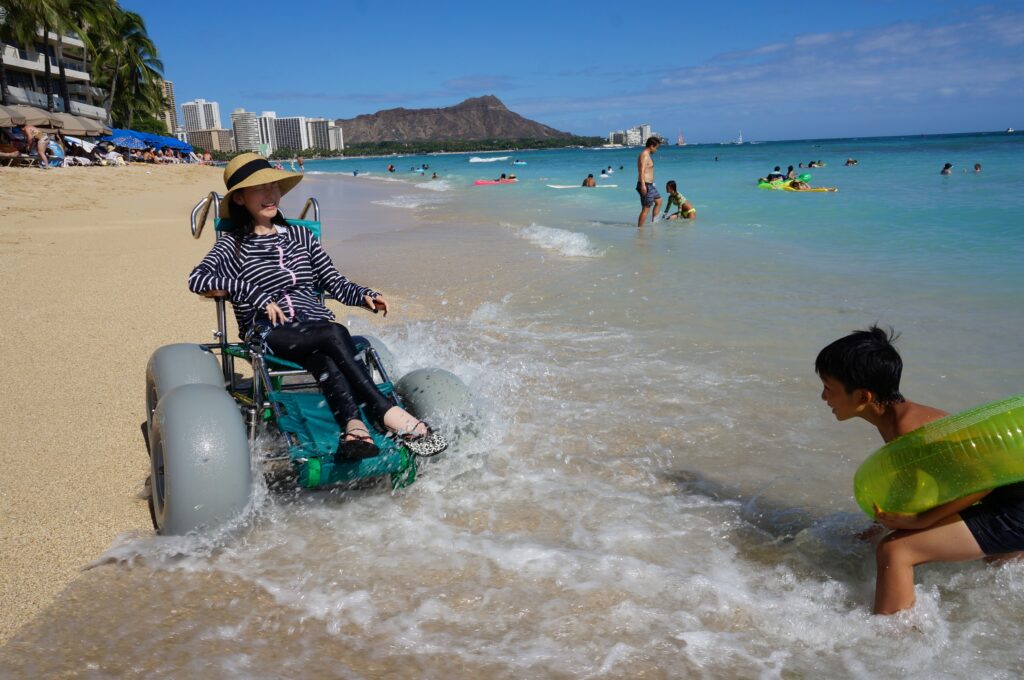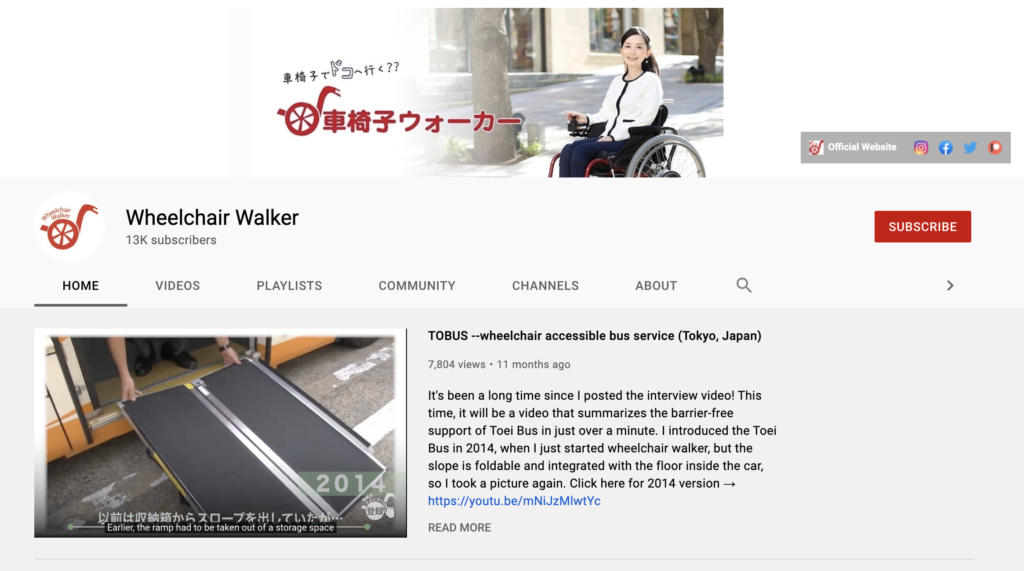 Accessibility information is critical for wheelchair users, but tends to be scarce and scattered. So I started a YouTube channel "Kurumaisu Walker," or "Wheelchair Walker," in 2014 to share my experiences of going outside in a wheelchair. Thankfully, I received a large response from many wheelchair users, which made me think "what if everyone can share accessibility information as I do?" Thus the WheeLog! app idea was born. We received the Grand Prize from the Google Impact Challenge Japan in 2015 to develop the app.
Our crowd-sourced accessibility map was launched in 2017. It has expanded with our users, partnered with governments, nonprofits, and corporations to increase accessibility, and received many global awards including Google Impact Challenge, World Summit Award, Dubai 2020 Expo Impact Grant, and MIT SOLVE Challenge.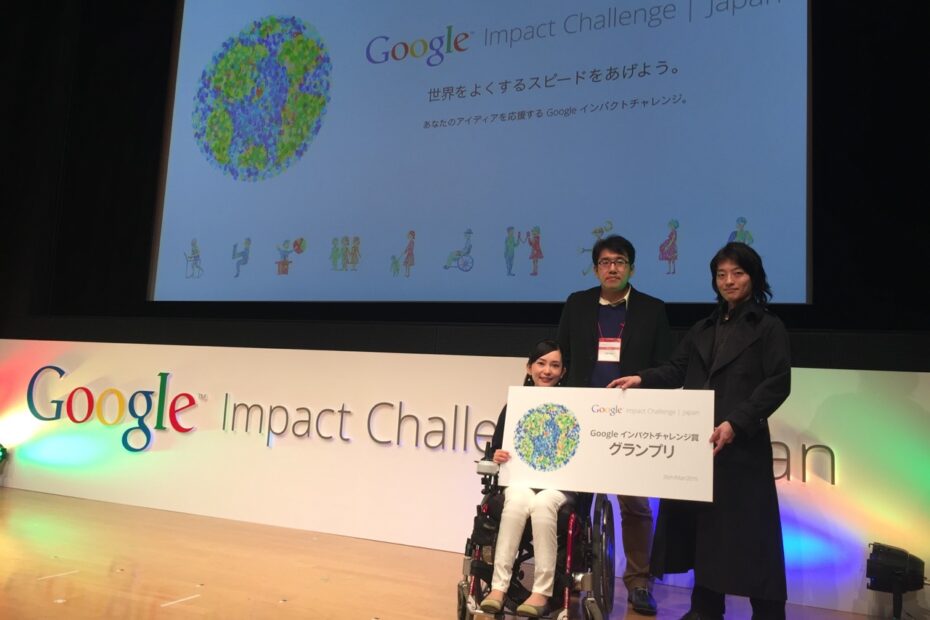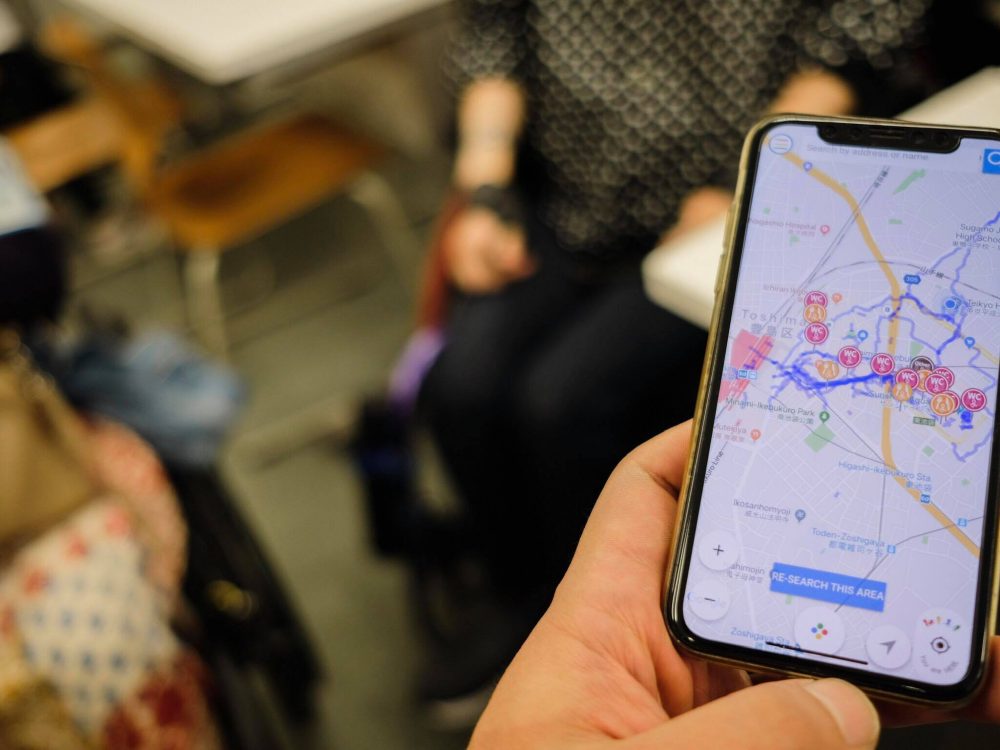 Accessibility Information
WheeLog! collects and shares accessibility information for people with mobility challenges including wheelchair users through our award-winning WheeLog app, a crowd-sourced accessibility map. Having accessibility information always at hand helps people with mobility challenges lessen their anxiety, avoid obstacles when going out, and enjoy everyday lives. We also work with governments and other institutions to utilize the open data to enrich the accessibility information platform.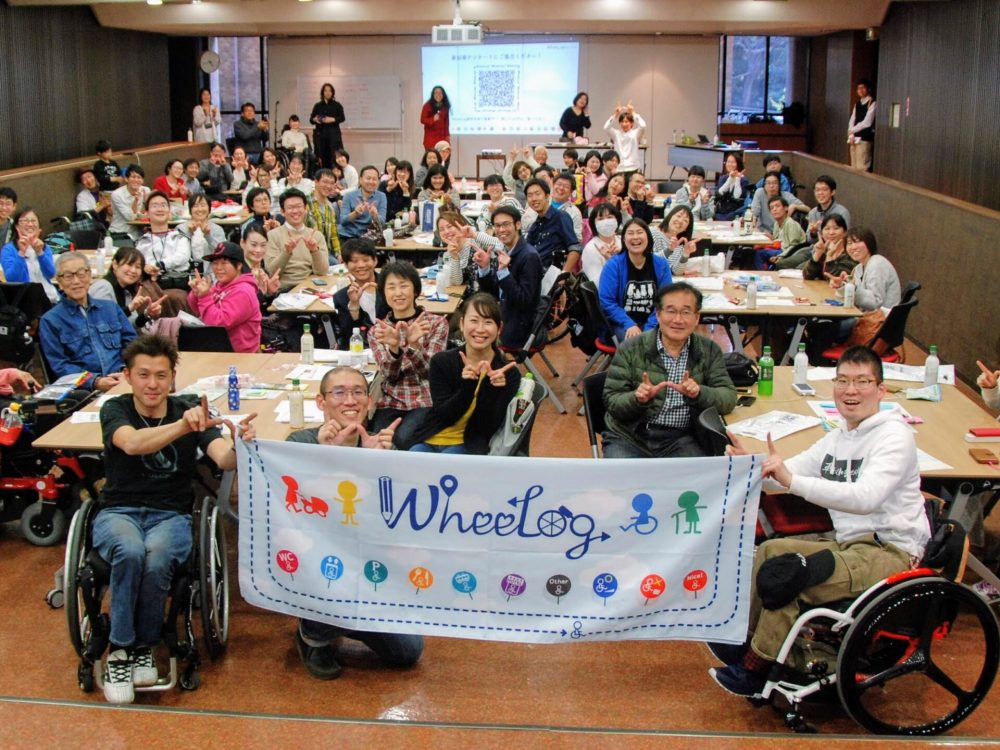 WheeLog! promotes mutual understanding and interaction between people with and without disabilities toward a more inclusive society. To that end, WheeLog! hosts Accessibility Scavenger Hunt events, where people with and without disabilities explore how accessible their neighborhood or a sightseeing spot is. For non-wheelchair users, this is also an opportunity to learn what it is like to go outside in a wheelchair. WheeLog! also designs and implements D&I educational and training programs for students and corporate employees.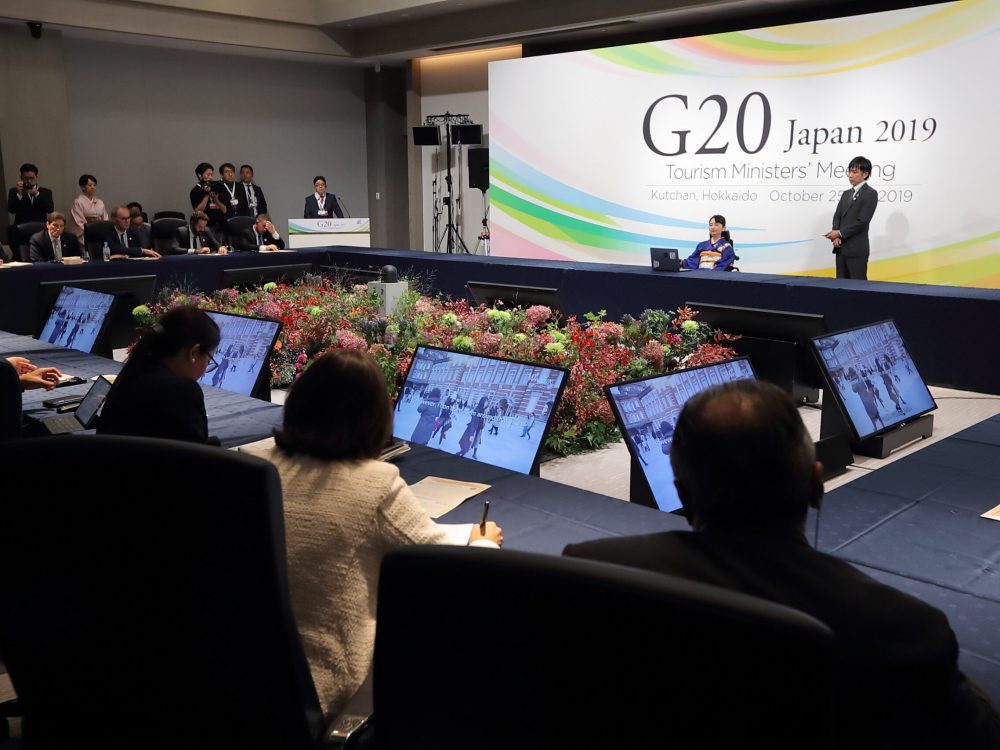 WheeLog! works with local and national governments and corporations to create a more accessible society. In Japan, WheeLog! CEO Yuriko has advised on accessibility issues at public and private institutions including the Ministry of Land, Infrastructure, Transport and Tourism, the city of Tokyo, and more. We also collaborate with entities around the world to promote an accessible and inclusive society.


Morgridge Family Foundation Community-Driven Innovation Prize at MIT SOLVE (2019)
EXPO 2020 Dubai UAE – Expo Live Global Innovators (2019)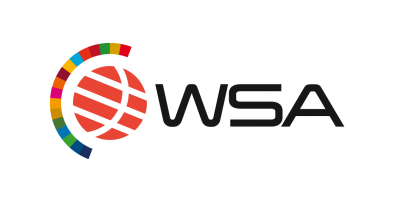 World Summit Award Global Champion (2019)
Social Good ICT Service Award (2019)
GM Prize on Community-Driven Innovation at MIT SOLVE (2019)
Google Play Awards – Best Accessibility Experience Winner (2019)
Tokyo Open Data App Contest – Special Award (2018)
Forum on Information Technology ―FIT Encouragement Award (2017)
Youthleader Award (2016)
Japan Tourism Agency G20 Tourism Innovation Pitch (2019)
FedEx Small Business Idea Contest – 2nd place (2019)
Ministry of Internal Affairs and Communications ICT Regional Revitalization Award (2019)
Zero Project Award (2018)
Architectural Institute of Japan (AIJ) Technology Division Design Competition – Excellence Award (2017)
Google Impact Challenge – Grand Prix (2015)