General Incorporated Association WheeLog was invited to Expo 2020 Dubai as one of the Global Innovators by Expo Live Program (Innovation Impact Grant Program). Yuriko Oda, the founder and CEO of WheeLog, had participated in several events during the Tolerance & Inclusivity week which was from November 14-20, 2021.
■What is Expo Live?
Expo Live is an innovation and partnership programme launched by Expo 2020 Dubai to fund, accelerate and promote creative solutions for social issues all over the world to improve lives while preserving our planet.
WheeLog was selected as one of the 140 Global Innovators from 76 countries by Expo 2020 Dubai's Expo Live Program in 2019 after competing with 11,000 applicants from 186 countries, and received a grant of $100,000.
With the grant, we were able to expand our application system, enabling us to translate it into 9 different languages other than Japanese, which are English, two kinds of Chinese, Korean, Spanish, Portuguese, French, German, and Russian. As a result, our application has been downloaded by people from more than 30 countries and some information has been posted from the U.S., Taiwan, Singapore, China, and Malaysia.
■Exhibition of WheeLog at the Good Place Pavilion
Expo Live exhibits the initiatives of 36 Global Innovators including WheeLog at the Good Place Pavilion for the entire duration of the Expo 2020 Dubai. Expo Live staff told us that when they have VIP guests from all over the world, they always introduce our exhibition as one of the highlights.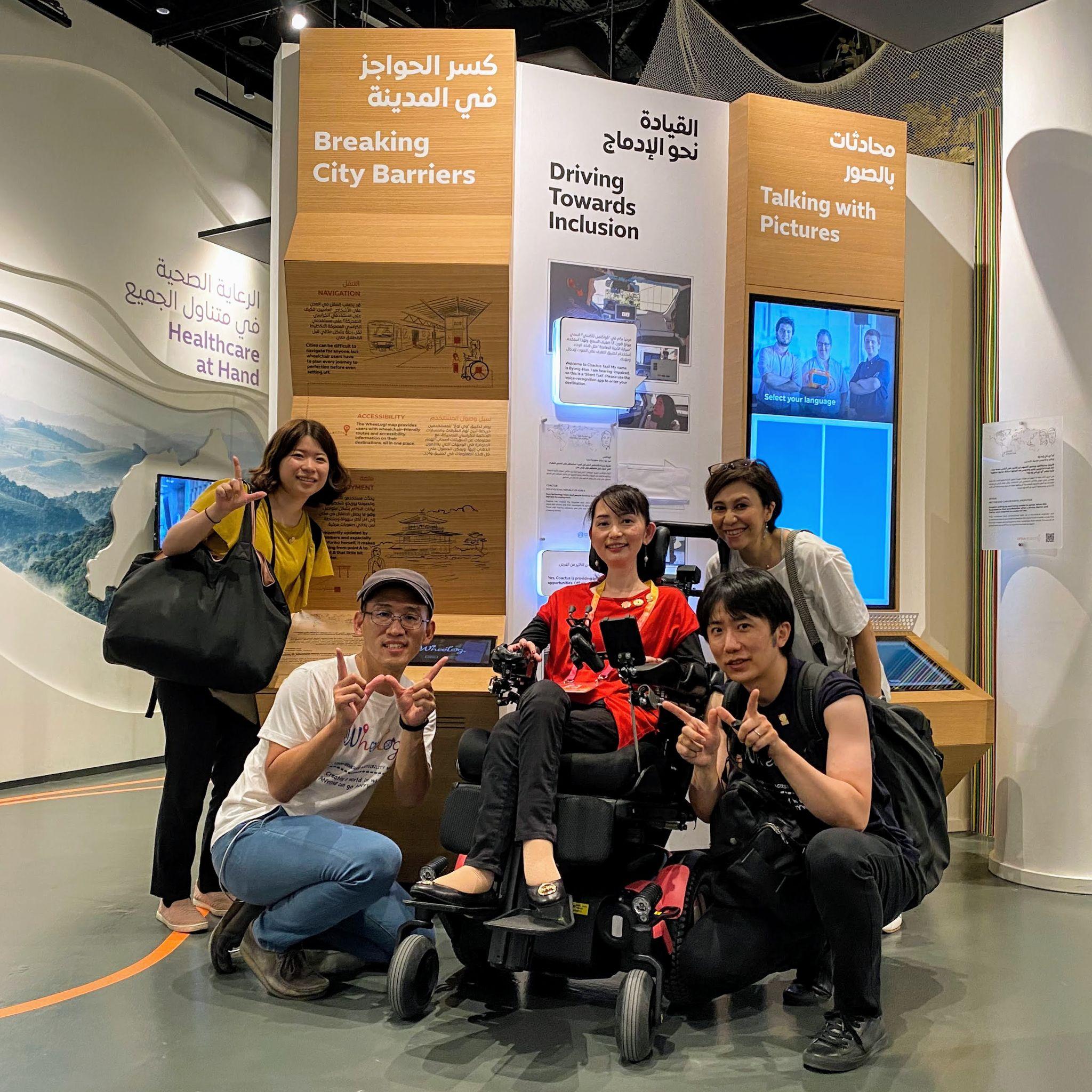 ■Expo Live events' participation
As a part of the program, Yuriko Oda was given an opportunity to deliver a presentation about WheeLog's initiatives and participate in a panel discussion event with other Global Innovators at the Good Place Pavilion on November 18.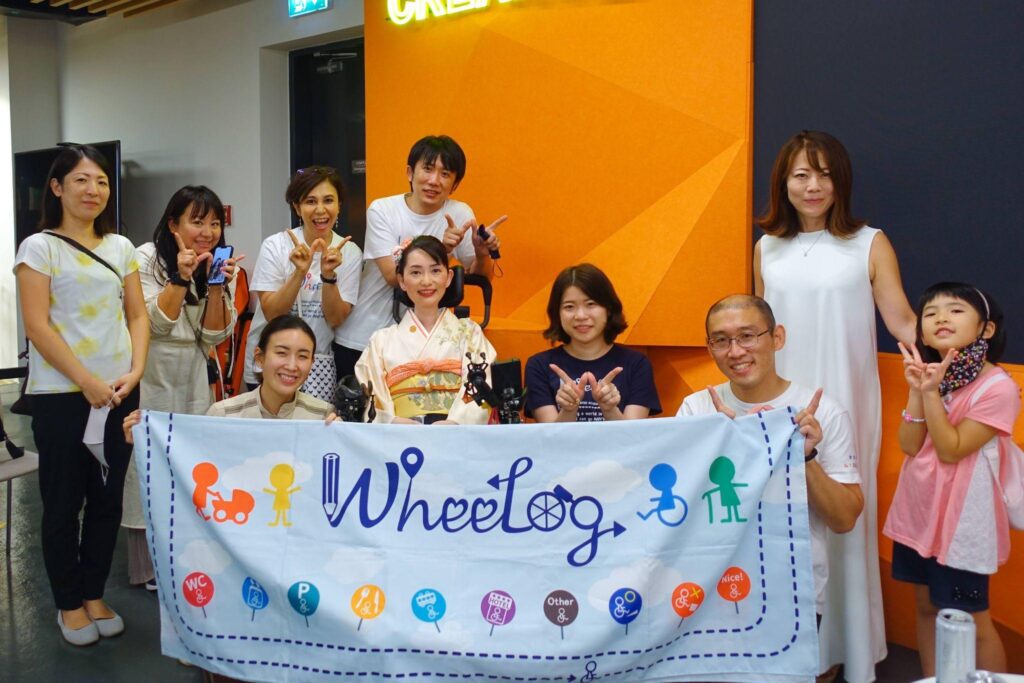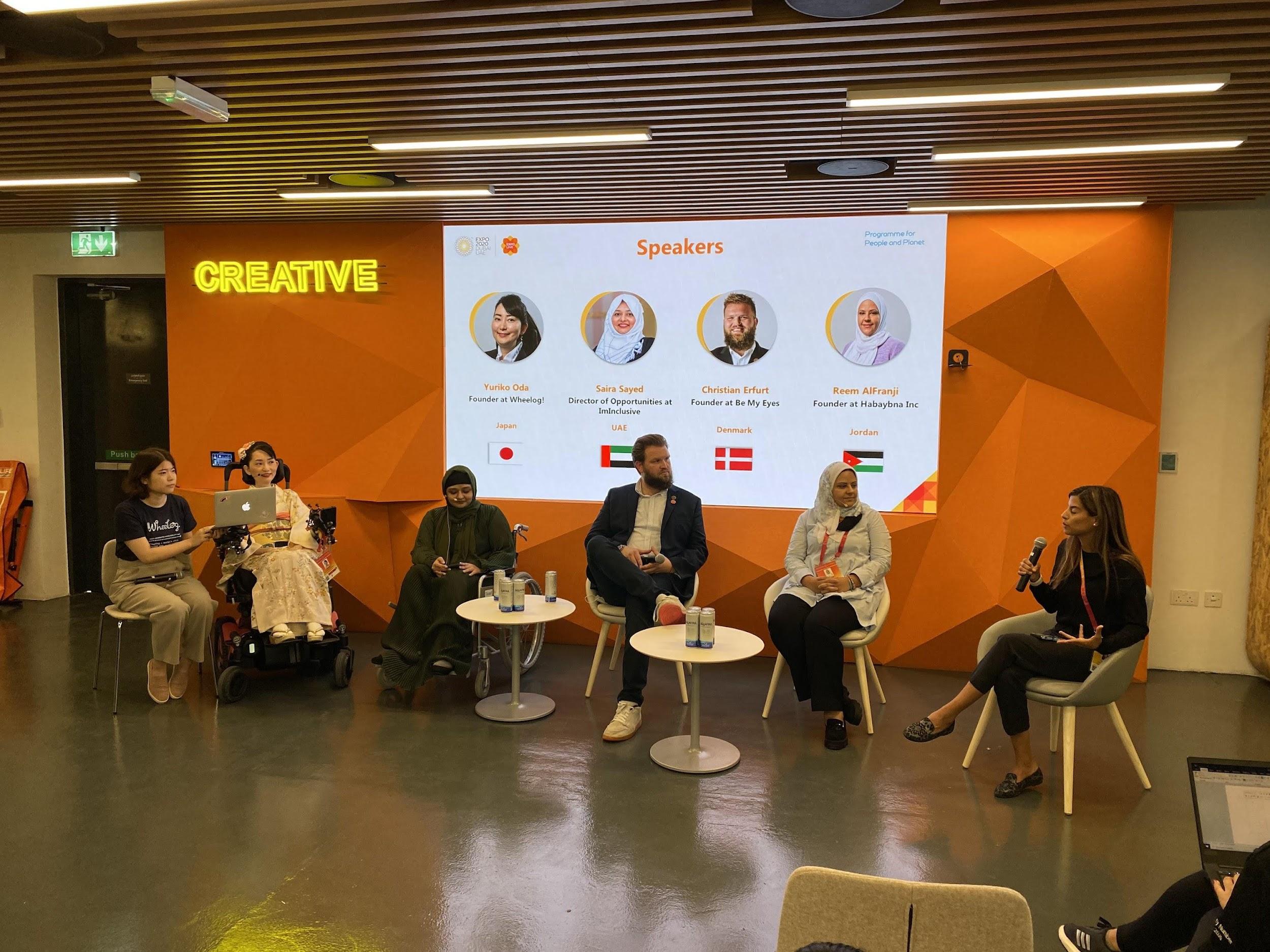 ■Videos of the panel discussion event
https://virtualexpodubai.com/listen-watch/events/expo-live-impact-series-building-virtual-communities-of-trust
■Interview video at the Expo
©︎Expo 2020 Dubai
■WheeLog! in Expo 2020 Dubai
■Utilization of the crowdfunding donations
Before visiting Dubai, we did a crowdfunding campaign to raise money to pay expenses to participate in the Expo on site.