Having been selected out of 400 applicants from 78 countries, WheeLog! had a chance to present its ideas at the Start-up Innovation Summit organized by World Tourism Forum Lucerne in Ras Al Khaimah, UAE.
https://startupcamp2022.wtflucerne.org/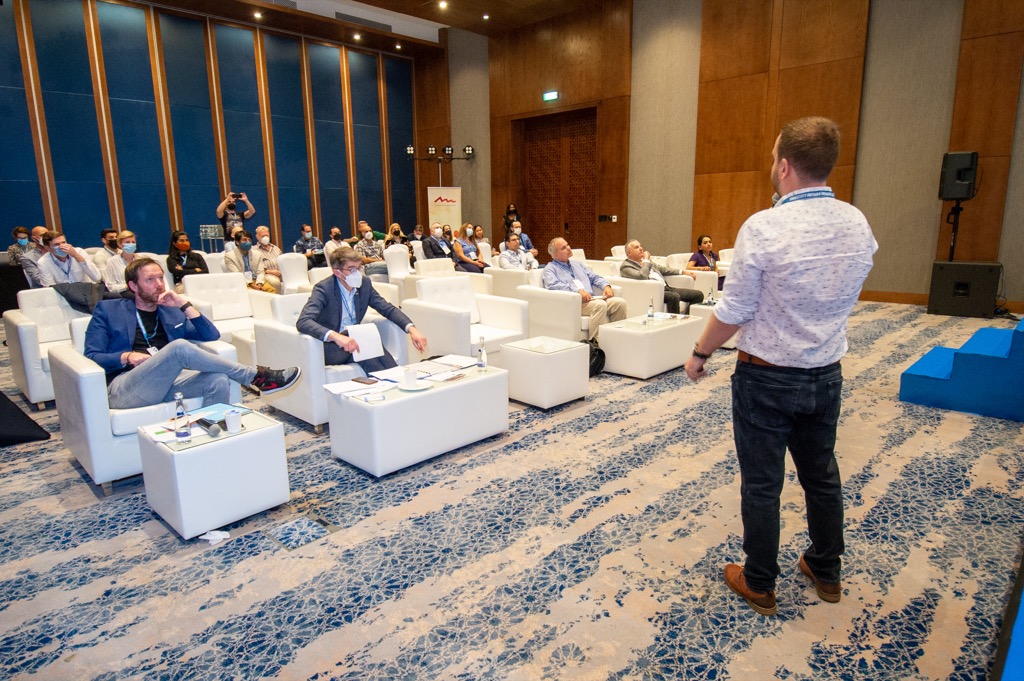 The two-day event took place on January 18th and 19th at the DoubleTree by Hilton hotel on Marjan Island in the northernmost Emirate of the UAE, and WheeLog!'s representatives, Marko Živković and Vanja Dimić had an opportunity to attend and meet the organizers, guests and representatives of the remaining 11 shortlisted start-ups from countries such as India, Colombia, Turkey, Australia, etc.
WheeLog! participated in the event as one of the three finalists in the Mobility Category, and, while not receiving the Grand Prize, used the platform to spread ideas about accessibility, mobility issues and innovations in the field. In attendance was also the ruler of the Emirate of Ras Al Khaimah, HH Sheikh Saud bin Saqr Al Qasimi, along with numerous innovators, investors and enterpreneurs from the world over.
Establishing networks and building connections with people from the tourism industry is a significant step for WheeLog! in its aspirations to spread globally and we are hopeful this experience will open up further opportunities in the years to come.